AR D'N'D
ANOTHER REASON TO DRINK N' DINE TOGETHER
CONNECTING FOODIES WORLDWIDE. ANYWHERE. ANYTIME
NEVER EAT AND DRINK ALONE AGAIN
WIN NEW FRIENDS, A NEW LOVE, NEW PARTNERS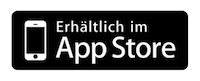 Available from September 15th, 2016
Whether on vacation or on a business trip, alone or as a couple, abroad or in your own city: We believe that everyone should always and everywhere, eat and drink on a high level for every budget.
After the success story of sharing communities in the transport and housing sectors its time to really tackle the most important and everyday topic of eating and drinking and combine it with the need of humans to interact and therewith enhancing the quality of life and personal wellbeing.
Founded in Munich in 2016 by 3 friends and enthusiastic foodies, our platform offers access to hosts, no matter where you happen to be.
AR D'N'D saves money, optimizes resources and is fun.
BECOME A VIP MEMBER BEFORE THE LAUNCH
Why become a host
WHY BECOME A HOST?
You can not only spread your costs of the event , you can also earn money while cooking.
Choose your guests and meet the people you find interesting.
Transparent Guests – Safety
Select your guests by checking them out on social media like Facebook, Instagram etc.
Become AR D'N'D's best host and chef and follow your record through ratings from your guests.
No need to cook all the time
It's fun to just share a bottle of Bordeaux as well!!
Your guests pay for the event You can safe costs and use quality ingredients.
AR D'N'D events can take place in your house, apartment, boat, office or any place you like.
You want to rent a boat while you are on a holiday but it's too expensive? Create a AR D'N'D boat event and invite more people and share the costs!
Why become a guest
WHY BECOME A GUEST?
Find new friends in new cities and countries, wether on a business trip or holiday or in your own town.
Where ever you are in the world , use AR D'N'D to get direct contact to private hosts on site.
With AR D'N'D you will always find the right host according to your personal budget!
When you are on a business trip you never have to go to restaurants alone again. Just book your place at the table through AR D'N'D and meet new friends.
Potential new business partners
Meet new potential business partners at any time.
Increased quality of life
Through better eating with high quality fresh food in a social environment you will increase the quality of your life.
Become part of a worldwide new foodie network.
Increase your lifestyle and at the same time reduce your costs and get access to new locations, communities and circle of friends.
BECOME A FOODIE/GUEST NOW